For Epiphone, the "Kat" series is not new, the Wildkat has been around for years and continues to be one of Epiphone's most popular semi-hollow guitars. To view details .. Click Here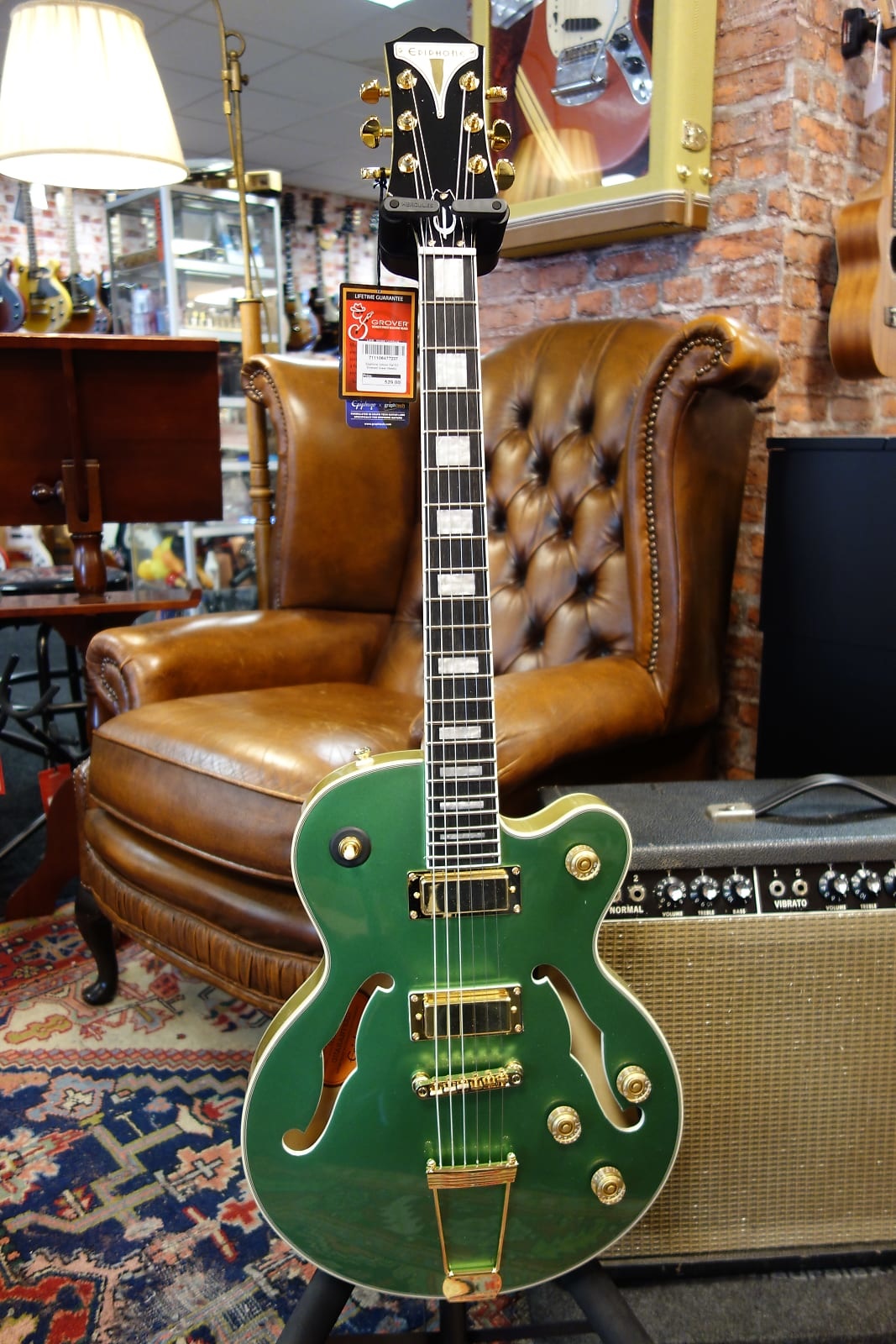 The Uptown Kat ES takes the best of the Wildkat and expands on it by incorporating the newly designed Epiphone FPB720 Pro-Bucker mini humbucker pick ups. This re-design of these pick ups endeavors to emulate the famous sound of the Gibson P.A.F pick ups and does a very admirable job. Replacing the Bigsby tail piece is a classic trapeze system with Locktone tune-o-matic bridge and Grover Rotomatic 18:1 machine heads.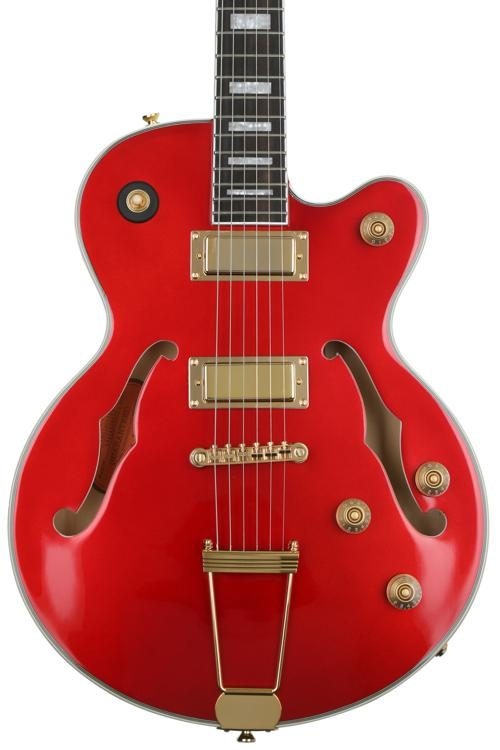 With a Mahogany neck, Ebony fingerboard and medium tall frets, the Slimtaper C neck is modern feeling and super easy to get around.
The body is made in the classic Gibson style with 5 ply maple poplar with a center block arch top design. The body finish is fantastic and is offered in 4 possible colors. Emerald Green, Ruby Red, Sapphire Blue and Trapez Gold. No matter what your tastes, one of these flashy yet refined colors is bound to suit you.
For tone, this guitar is pretty versatile. Naturally, you can get a fantastically smooth clean tone although these pick ups are a fair bit hotter then a typical semi-hollow guitar so your clean headroom is only so large. Dig in too much and you will start to break up your tone a bit which in many cases is exactly what you may want. For the purely clean players, the Casino may make more sense in terms of tone. If you like your tone to respond more to your playing or if you are interested in a nice bluesy overdrive than you will likely love the tone of this guitar. Being a semi-hollow body allows you to run your amp very hot and over driven without much if any feedback issues. All in all, the tone variety in this instrument is outstanding.
Priced at $859 CDN, these guitars are tremendous values. You do need to add a nice gig bag or case so you will need to add $59-$159 for the case but even so, still a great guitar for the money. Epiphone had done a great job with these guitars. Shop these guitars online here.